Which Apple Watch? Series 3 or 4?
Technology moves on relentlessly – thankfully!

But which Apple watch is for you? The new Apple watches (Series 4) is obsiously more advanced that the still-available and brilliant (Series 3). And there are lots of detailed technical differences between the two – so here is what for us are the deciding factors between the Series 4 Series 3.
We encourage you to review the watches for yourself before you buy. See our buying options below.
---
Buying options
It is worth noting that the earlier Apple Watch series 2 is still available, and that might suit some folk who want to buy a more affordable Apple smartwatch.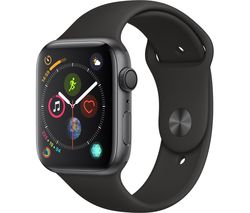 Series 4
See the Apple Watch Series 4 on Currys. At the time of writing Currys has a good selection of Apple Series 4 watches.
Series 3
See the Apple Watch Series 3 on Amazon UK
Series 2
See the Apple Watch Series 2 on Amazon UK
All views and opinions expressed on this site are exactly that, and are not recommendations for you to buy anything or spend your money. You make your own purchases at your on risk. You can choose to agree with our content or not. Gadget Savvy is intended to take a consumer view on consumer technology. We endeavour to explain stuff in a consumer-friendly way and hopefully remove some of the marketing fluff, jargon and buzzwords that we are all faced with on a daily basis. We hope we have helped in some small way.
Some of the product links are affiliate links. When you buy through those links we may receive a commission for the sale. This has no effect on the price for you. For example, as an Amazon Associate we earn from qualifying purchases.
The products, specifications, availability and prices mentioned on this page were checked at the time of publication, but they might change especially at busy times. Please check the details for your chosen product carefully before you buy.